Where Quality Meets with Affordability
3DD builds affordable housing without sacrificing quality – in design, in finance, in construction – and, most importantly, in living. We seek partners who exhibit an enthusiasm and commitment to rigorous standards, in order to build developments that deliver the highest quality living environments for our residents. We bring deep experience, financial stability and professionalism to these collaborations. 3DD cares about the people we serve.
If you are interested in working with a partner who values exceptionalism, call us at 847.677.7206 or send an email to us.
---
The Minds Behind the Company
Ben Klein
Principal
Ben started 3 Diamond Development with two partners in 2008 in order to develop and build affordable housing subsidized tax credit apartment properties. A successful serial entrepreneur, Ben has extensive experience in senior healthcare, property development and tax credit financing. He is CEO for Platinum Healthcare, a company that manages long-term care facilities in the Midwest and MTS Consulting, a company that provides municipal sales tax consulting to Fortune 500 and large middle market companies.
Ben earned his Master's in Business Administration from Loyola University in Chicago, Illinois in 1994. He is a member of the Board of Directors for the Illinois Council of Long Term Care and actively lobbies for the long-term care industry on state and local issues. He is also a board member for the Missouri Healthcare Association, as well as other community and charitable organizations.
Ben lives in New Jersey with his wife and two daughters.
Ben Porush
Director of Operations
Ben joined 3 Diamond Development in January 2009 to serve as Director of Operations. Prior to joining 3DD, Ben spent over a decade working in the diamond jewelry industry. He was involved in multiple facets of the industry, ranging from sales to developing relationships with manufacturers from all over the world. In his current role with 3DD, Ben uses these skills to build strong relationships with municipal officials and other industry professionals. He has been instrumental in building the 3DD brand to reflect an organization recognized for its commitment to serving each community with dignity and pride. Ben's responsibilities include extensive involvement in site selection for new developments, as well as building and amenity design. He also serves as the key liaison between 3DD, its investors and lenders.
Ben is married, has four children and is active in many charitable organizations, primarily in the areas of education and children with illnesses and disabilities.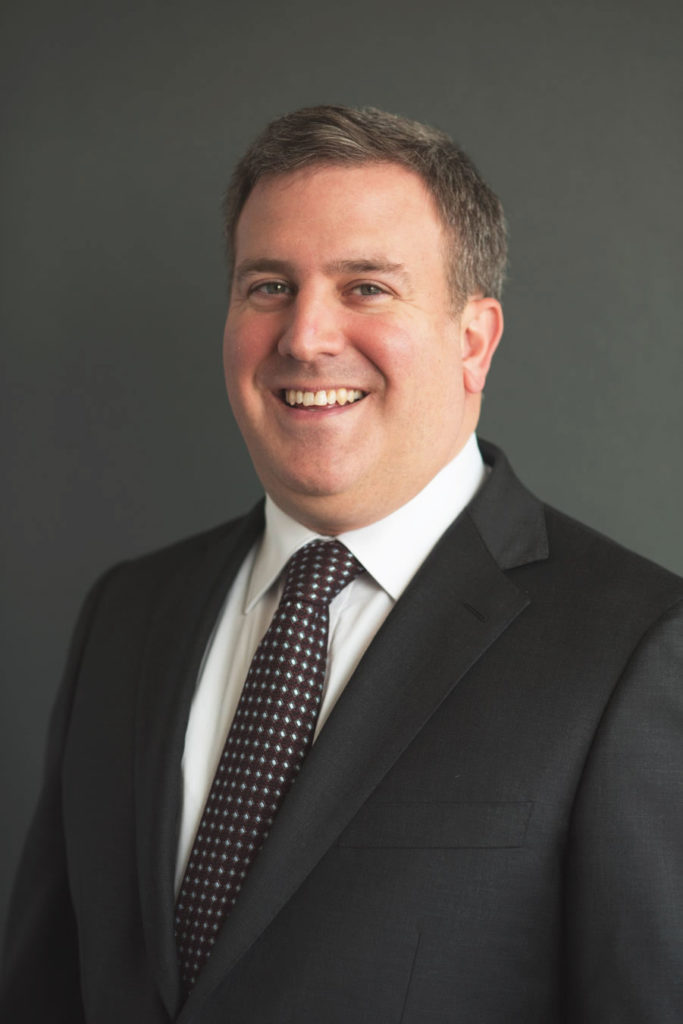 David S. Porush
Principal & General Counsel
David provides extensive tax and legal expertise to 3 Diamond Development. He began his career working for Price Waterhouse, LLP as an associate in their state and local tax practice. In this role, he was responsible for legislative tracking and analysis related to state and local tax matters. David then transferred to the public accounting firm of KPMG, LLP as a senior tax specialist, where he was primarily involved in sales and use tax planning and negotiated incentives. Projects he worked on included enterprise zones, tax increment finance arrangements, property tax abatements and sales tax incentives. In 2002, David co-founded MTS Consulting, LLC, specializing in tax credits and incentives with a focus in the healthcare industry.
David received his Juris Doctorate degree from Chicago-Kent College of Law in Chicago, Illinois. He is licensed to practice in the State of Illinois. David currently serves as President of Arie Crown Day School and as a member of the Board of Governors of Touro College. He also serves on boards for other charitable organizations.
David lives in Chicago with his wife, two sons and three daughters.
Greg Rodewald
Chief Financial Officer
Greg joined 3 Diamond Development in March of 2020 to serve as Chief Financial Officer.  Prior to joining 3 Diamond Development Greg served as Chief Executive Officer for Crowne Development & Consulting, L.L.C., an Oklahoma City based mixed-income multifamily housing consulting group, with specialization in historic adaptive reuse/conversions and mixed-income developments utilizing Historic Rehabilitation Tax Credits, 9% LIHTC and 4% LIHTC with tax exempt bond financing.
Before relocating to Oklahoma City Greg served as Chief Executive Officer for Preservation Resources, L.L.C.; a full-service community development, economic development and multifamily housing consulting firm located in Blue Springs, Missouri.  He has also served as the Sr. Multifamily/Tax Exempt Bond Underwriter for the Missouri Housing Development Commission (MHDC) where he was responsible for the underwriting of multifamily and single-family developments utilizing multiple funding sources; with expertise in HOME, CDBG, LIHTC, HRTC, and Tax Exempt Bond financing.
Greg is a magna cum laude graduate of the University of Central Missouri with Bachelor of Science Degrees in Geography and Political Science with Graduate Studies at Southern Illinois University.  He has successfully passed both the Missouri Real Estate Salesperson and Missouri Real Estate Broker examinations, and has successfully completed all necessary requirements and examinations and holds the Housing Development Finance Professional (HDFP), Economic Development Finance Professional (EDFP), Certified Housing Asset Manager (CHAM), and the Non-Profit Housing Management Specialist (NHMS) designations.
Greg lives with his wife Laurie in Oklahoma City.  While they have no children, they do have a West Highland White Terrier named Bentley who is the love of their lives.  Greg remains active in numerous charitable organizations primarily in the areas of homelessness and drug/alcohol addiction and he has been a committed volunteer to The Jesus House in Oklahoma City for over 9 years.
Lisa Herrera
Managing Director
Lisa Herrera joined 3 Diamond Development in August 2021 and serves as Managing Director. Prior to joining the organization Lisa most recently served as Senior Commercial Real Estate Director on the Community Development Lending and Investment team at a leading financial institution. She covered a 10-state territory creating relationships with affordable housing developers and community development corporations within the southeast region of the U.S. She has dedicated most of her career to working within the Community Development industry and on Community Reinvestment Act (CRA) banking teams that create impacts in the Affordable Housing and Economic Development arena.
Lisa began her career in banking working as a successful CRA residential mortgage lender before shifting her sights on a career in commercial real estate.  She was integral in leading former MB Financial Bank's new markets tax credit and low-income housing tax credit lending initiative in addition to focusing on increasing the bank's community partnerships throughout Chicagoland and surrounding communities. Her expertise is in the application of layered, public and private financing in the affordable housing industry which includes federal low-income housing tax credits, bonds, grants and other forms of subordinate finance. She has closed over $300 million in debt on affordable housing and economic development projects.  She successfully structured the financing for mixed use and mixed income developments which included the use of 9% Low-income housing tax credits and 4% tax exempt bonds.
Lisa earned her Bachelor of Arts degree from Northern Illinois University and a Master of Business Administration with a double concentration in Finance and International Marketing from DePaul University. She currently serves as a member of the board of directors, an executive committee member and loan committee member for the Chicago Community Loan Fund. She serves on the Chicago Neighborhood Initiatives' Board of Directors and was appointed by the Mayor of the City of Chicago to serve on the board of Chicago Community Land Trust. She serves as a committee member for The Resurrection Project's stewardship of community assets committee. Lastly, she is the new member coordinator and serves on the executive committee for The Family School, an interfaith religion education program. Lisa has enjoyed a lifetime of traveling and is a lifelong Chicagoan residing in the Logan Square community with her husband and two kids.
"At 3DD, our projects are personal because we believe everyone deserves the opportunity to live in a safe and healthy environment they can make into a home."
Ben Klein | Principal, 3 Diamond Development